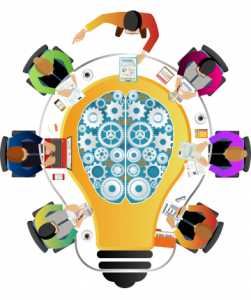 Global1SIM.com (the "Website") is owned and operated by Global1SIM, Inc. ("Global1SIM"). By using the Global1SIM site you hereby state that you have read and agreed to these following Terms of Use. 
THE WEBSITE CONTENT
All of the information, content, and services provided on the Global1SIM Website, (ie. advertising, directories, guides, articles, opinions, reviews, photographs, illustrations, HTML, or anything else that may relate to it) are protected under applicable copyrights and other proprietary including, but not limited to, intellectual property rights. Any use of this information by any medium, or platform is strictly prohibited. 

Content under the Global1SIM site includes, but is not limited to logos, trademarks or any image, writing or service owned by wither Global1SIM or any of our providers and related third parties. Such content may only be used upon direct approval. 

The content on the Global1SIM site may only be used online for your own personal, non-commercial use. No other use is permitted unless otherwise approved Global1SIM. 

You may access all the Global1SIM content and blog freely on our site. Any other use of the content is strictly prohibited. This includes, but is not limited to; removal, obstruction, modification, or any other manner that will interfere with the delivery or display of information from our affiliates, partners, or advertisers on the Website.

Any usage that involves framing techniques or otherwise modification of the Global1SIM trademark, logo, copyrighted material, or other proprietary information (including images, text, page layout, or form) of any portion of the Website without a direct written consent is strictly prohibited. 
SECURITY VIOLATIONS
Any attempted violation of the Global1SIM Website's security is strictly prohibited. Such violations include, but are not limited to;  
Accessing data not intended for you or logging into a server or account which you are not authorized to access.

 Any attempt of probing, scanning or any other manner of action that is used to test the vulnerability of our system or network or to breach our security or authentication without proper authorization.

Any attempt to interfere with our services in any use. this includes, but is not limited to, submitting a virus to the Global1SIM site, overloading, "flooding", "mailbombing" or "crashing".
MODIFICATIONS
Global1SIM has the right, at its own discretion, to change, modify, add, or remove terms from this agreement at any given time without prior notice. Any modification or change will be effective immediately. 
It is under your sole responsibility, as a Global1SIM site user, to agree to review this Agreement periodically for any subsequent alterations.
Any changes or alteration made be effective immediately upon publishing them on the Global1SIM site.
DISCLAIMER
Any content or service on the Global1SIM site or any third party service or site are provided on an "as is" state, without warranty of any kind. Since Global1SIM does not hold any control over any third party services or site, it cannot provide any warranty or usage upon its services.
By using the Global1SIM site you further acknowledge and agree that Global1SIM is not in any way responsible or liable for any damage or loss caused or in connection to the use of our content or services.
 Global1SIm disclaims any responsibility for the use of this site content or availability of information contained in our site content or blog. 
Usage
Global1SIM will, under no circumstances, be liable for any direct, indirect, incidental or consequential damages that have resulted from the use of the Global1SIM site.